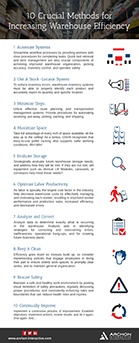 You want your warehouse to function smoothly and for your employees to be as productive as possible.
Download this checklist to discover 10 components that affect the efficiency and effectiveness of your warehouse, and start making these key adjustments to improve your operations today!


Fill out the short form to the right to get your free tip sheet.