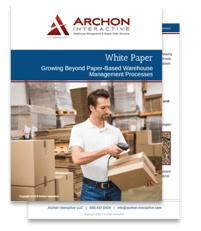 Many companies rely heavily on paper-based processes. These types of processes can create many unforeseen disadvantages and limitations.
In this whitepaper, you will see how a robust WMS can:
Validate processes


Allow reliable data capture


Offer useful reporting



Increase ROI

Fill out the short form to the right to get your free whitepaper.