Warehouse management software is designed to be a comprehensive warehousing solution. It guarantees a higher level of accuracy and efficiency which leads to greater profits.
Learn how to arrive at foolproof workflows in each of these stages: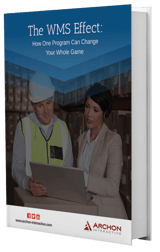 Receiving

Put Away

Dispatch

Picking

Packing

Quality Control

Fill out the form to get this valuable resource now.