(Re)Discover Warehouse Efficiency
Is your storage space being used to its fullest potential?

ebook will show you how to evaluate your storage space so you can
learn ways to make it run more smoothly and save you lots of time.
We'll go over topics that include: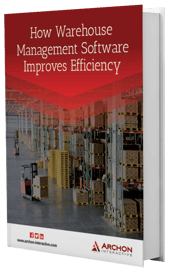 Organization and cleanliness, layout, and workflow

Whether having a flexible versus fixed location scheme is best for you, and

How to get the most from your software system

Fill out the form to get this valuable resource now.